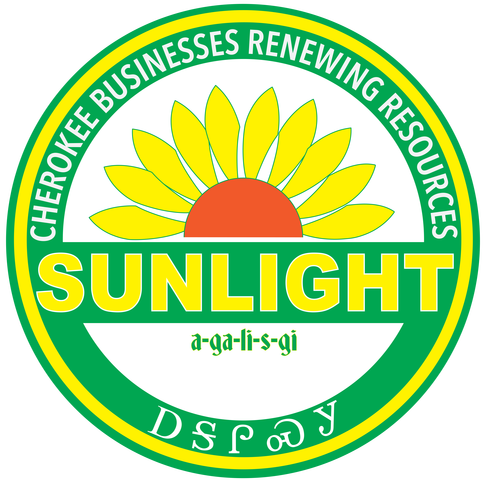 An Environmental Stewardship Program
of the Cherokee Business Community
SMART APPROACHES TO:
Reduce Operating Costs

Pursue Buiilding Upgrades

Conserve Resources

Be More Sustainable

Create a Marketing Distinction
WHAT IS THE SUNLIGHT PROGRAM?
THE OPPORTUNITY
There is an on-going technology revolution in energy efficiency, renewables and environmental practices. For example, new LED lighting technology can produce energy and cost savings up to 75% with a quick payback! Opportunities exist in improved heating/cooling systems, high-performance equipment and water efficient fixtures. Businesses can improve sustainability measures through waste reduction, recycling and composting. Resources and financial incentives exist to help your organization take advantage of upgrade investments.
STEPS TO THE PROGRAM
1. Request an on-site Energy/Waste Reduction Assessment from Waste Reduction Partners.
2. Receive a cost/benefit analysis of efficiency improvements by a WRP advisor.
3. Engage Duke Energy programs and others to help implement upgrades. Work with loan providers for financing of large projects, as needed.
4. Operate your business more competitively and more sustainably.
GET STARTED: Initiate a Project
Call: Russ Jordan at 828 251-7477
Email: This email address is being protected from spambots. You need JavaScript enabled to view it.