Resources to Assist with Community Outreach Regarding Unused Prescription Drug Disposal
The question of what to do with unused, unwanted or expired prescriptions is often posed to local government Solid Waste Managers. Luckily, there are excellent resources available from the Drug Enforcement Agency (DEA), the Federal Drug Association (FDA) and pharmaceutical manufacturers to help stay up to date with the latest messages.
DEA National Drug Take Back Day is October 26
Anytime is a good time to spread guidance to your community about disposal options for unused household prescriptions, but since the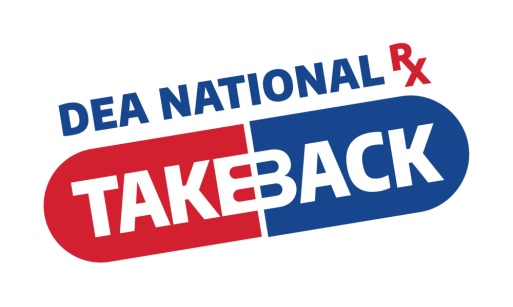 Drug Enforcement Agency (DEA) has designated October 26 as National Drug Take Back Day, it is an especially good opportunity. To help find approved take-back locations for unused, unwanted or expired medicines, the DEA has a searchable database of locations that have an approved take-back location, https://takebackday.dea.gov. The site also has other resources for communities such as social media publicity tools and posters.
Downloadable Outreach Tools Available from the FDA
The Federal Drug Association website has even more information on appropriate methods of disposal to share with your residents. You can find fact sheets, free graphics, social media posts, as well as print and radio PSAs on the following FDA website: https://www.fda.gov/drugs/safe-disposal-medicines/disposal-unused-medicines-what-you-should-know
Deterra Pouches for Household Prescription Disposal
Thanks to a generous donation from Mallinckrodt Pharmaceuticals, Waste Reduction Partners has a limited supply of free, Deterra prescription disposal pouches for distribution at local community events in NC. Our hope is that local government solid waste managers can use these free pouches to draw people to an event* and spread the word about proper handling and disposal of unused prescriptions as well as the local options for safe disposal that are available. These pouches use activated carbon to deactivate the effects of prescription drugs. They also stabilize the chemistry of the medicine so that they can be safely disposed of in a landfill. The pouches are one more strategy for NC households to use in order to prevent prescriptions from getting into the wrong hands.
*WRP is flexible on the definition of an event, and the event can be anytime during the year. If you are interested in sharing these pouches with your community, please contact Jan Hardin at This email address is being protected from spambots. You need JavaScript enabled to view it. or 828-553-3530. Also, if your local government has had success with certain messages for proper disposal of unused prescriptions or effective partnerships with other entities working to reverse the opioid crisis, WRP would love to hear about what is working in your community.